Anxious travelers, it's time to rejoice. An airport in San Francisco has added one special volunteer to its team who can make any heart sing - a therapy pig named LiLou.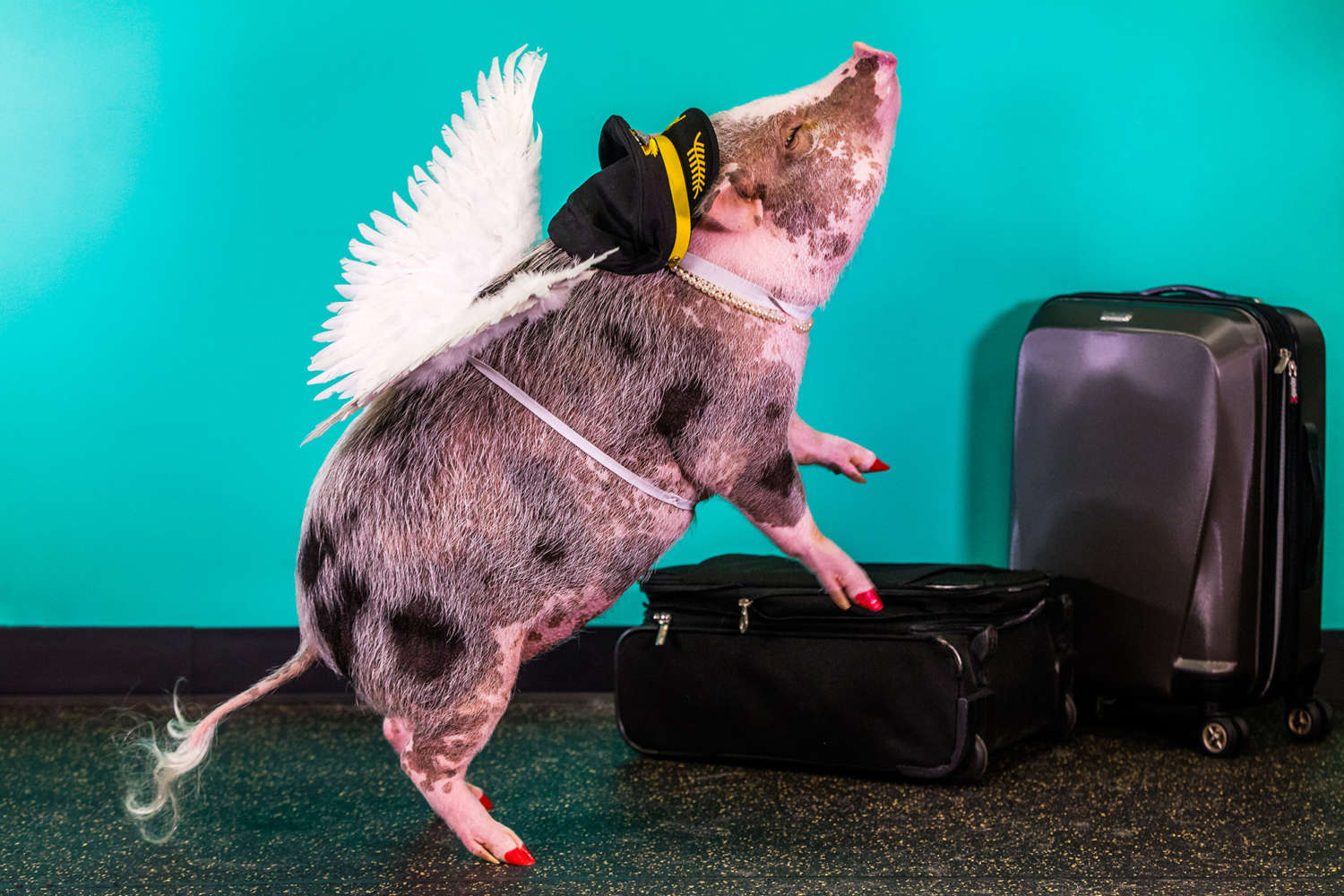 To ease the stress travelers so often endure, especially around the holidays, the San Francisco International Airport adopted the 2-year-old Juliana pig into its Wag Brigade, an Animal Assisted Therapy program with a group of joyous animals who roam the terminals helping out passengers during tense times. LiLou is the first pig to join the program, which includes mostly dogs.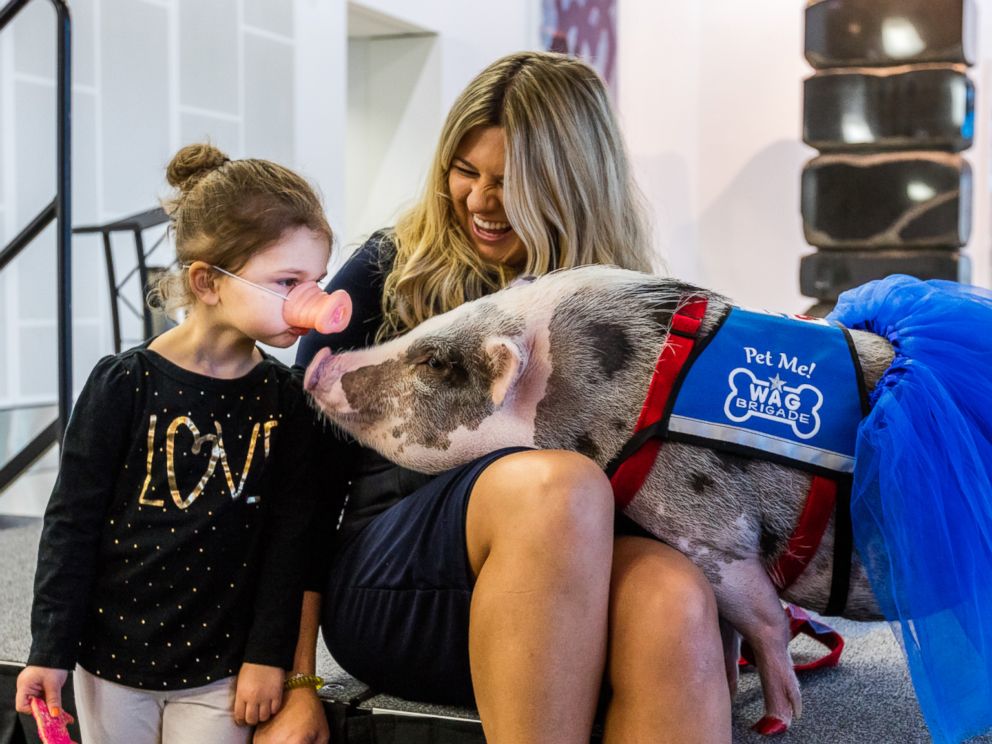 She's not hard to spot either. The little lady dons red nail polish, a captain's hat, sometimes a tutu, sometimes wings, and a blue vest that reads "Pet Me!"
"Most people are so excited to see LiLou," says owner Tatyana Danilova. "You can see a serious facial expression turn into amazement and then stretch into a huge smile.
It's probably safe to say LiLou has everyone at the airport squealing with happiness!