Bet you've never seen a ballerina like this one before.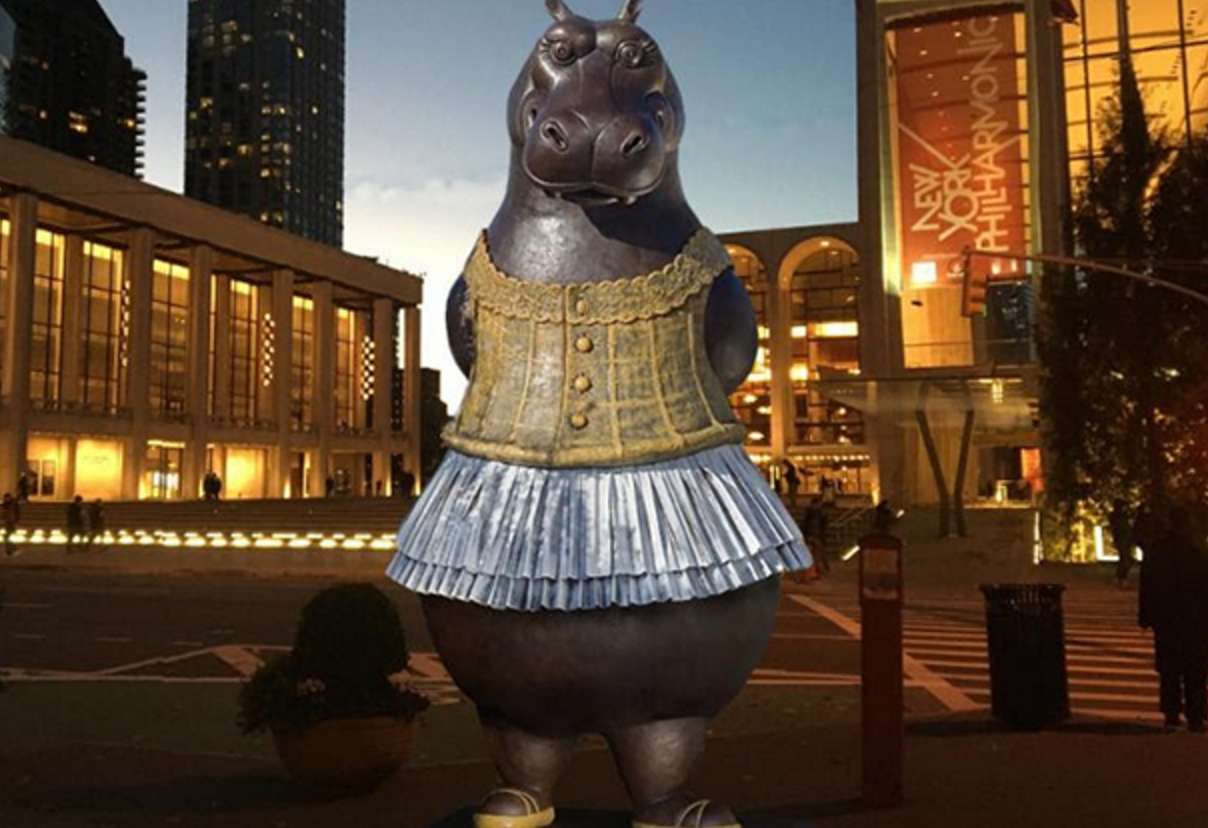 Meet the "Hippo Ballerina," a bronze hippopotamus sculpture donned in a copper tutu created by Danish artist Bjørn Okholm Skaarup. The idea came from Edgar Degas' iconic ballerinas, particularly the "Little Dancer Aged Fourteen," as well as Walt Disney's "Fantasia."
"I think a fun way to revitalize themes from art history that have been forgotten lately is through animal allegories, because we are so used to that through animation and fables," Skaarup said.
The two and a half ton sculpture, which stands more than 15 feet high, is just one of more than a dozen of the Danish artists' bronze animals in an exhibit called "Bronze Creatures Great and Small" that will debut at the Cavalier Gallery from February 7 to March 17 in 2017. But you can catch the hippo in all her glory in Dante Park, only a few steps away from the Lincoln Center, from February until July 31.
Better yet is that visitors who pose next to the hippo and post the photo with the hashtag #Dancewithhippoballerina will have a chance to win tickets to a Lincoln Center ballet!