It's not out of the ordinary to pack a sweater for your next trip or to take home a souvenir t-shirt as a physical reminder of the amazing vacation you had. But one crafty man is taking vacation mementos to a whole new level. Meet Sam Barsky, an artistic knitter who makes sweaters to represent the places he visits.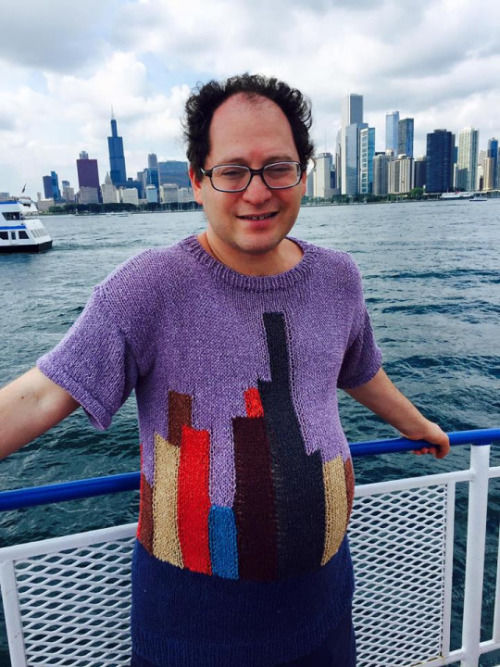 It all started about 18 years ago when Barsky began his knitting adventures with two sweaters he created by following a pattern. Then in August 2000, he sought out a challenge to knit a sweater with his own pattern.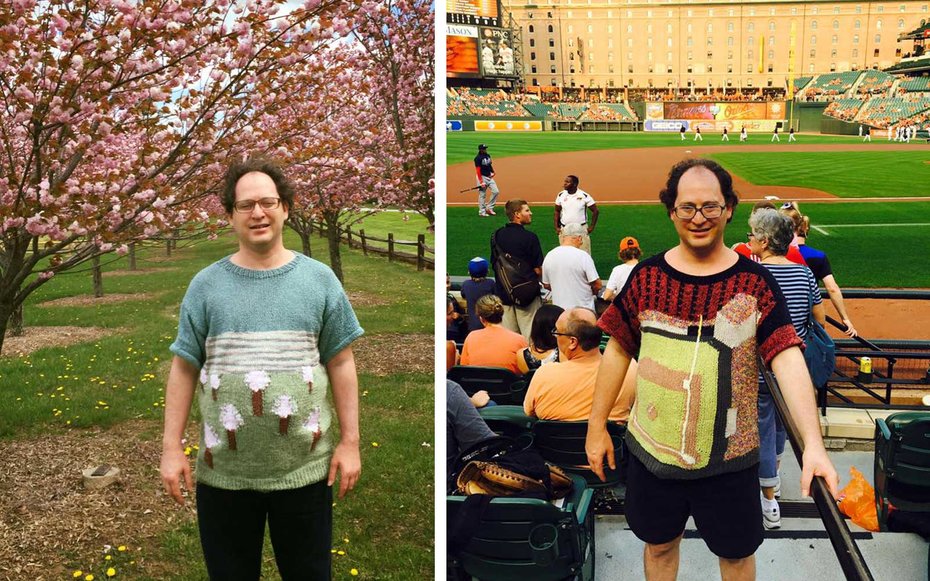 "After that was a success, I've been knitting sweaters like that one after another, featuring either generic scenery or specific landmarks," he told Mashable. "Anything that crosses my eyes is a potential sweater."
So far, Barsky has knitted 103 sweaters! Each one features a unique image, whether it's Times Square, Stonehenge, the Golden Gate Bridge, or even ordinary things like a baseball stadium, a lake surrounded by snow, and power lines.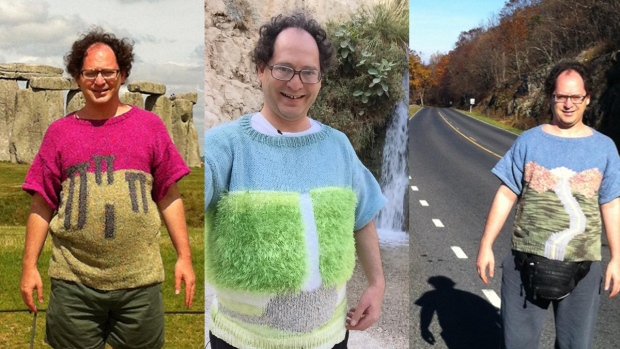 "To this day, I have pictures while wearing 91 of the 103 sweaters around the exact landmark or style of scenery or something quite similar, and I have a goal of doing this for all of them, though most of the remaining ones will require travel to other continents," he said.
Currently, the knitting and travel enthusiast is working on two sweaters - one featuring Martin Luther King Jr. and another portraying fictional R&B group The California Raisins. Check out his Facebook page to see more of his incredible creations!