Whether it's tending to a hungry octopus or swimming with Javanese stingrays, aquatic biologist Tim Wong never misses a beat. His latest feat? Repopulating a rare and endangered butterfly species.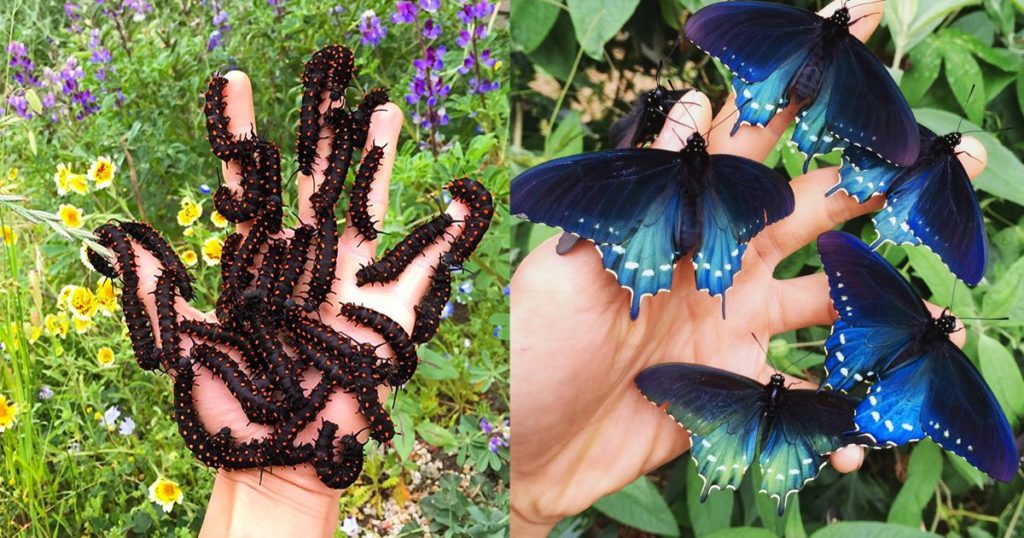 "I first was inspired to raise butterflies when I was in elementary school," Wong said. "We raised painted lady butterflies in the classroom, and I was amazed at the complete metamorphosis from caterpillar to adult."
So once he learned the California pipevine swallowtail was near extinction, he took matters into his own hands and backyard. Using self-taught techniques and a large screen enclosure to protect them, Wong set out on his mission.
https://www.instagram.com/p/673y2KwnOj/
"The specialized enclosure protects the butterflies from some predators, increases mating opportunities, and serves as a study environment to better understand the criteria female butterflies are looking for in their ideal host plant," he said.
Wong initially sourced a group of 20 caterpillars from private residences after given permission to move them into his own yard. He was even granted permission from the San Francisco Botanical Garden to take a few of their California pipevine clippings, the only plant the butterflies feed on.
https://www.instagram.com/p/BEaD1MNwnBP/
Just last year, he introduced thousands into his garden! Looks like these beauties won't be leaving us anytime soon.