Think you're the master of pulling the wool over someone's eyes? Doubt you've got the chops that George Kemp does. He's the champion liar of 2016, and it's the fourth time he's taken home the trophy.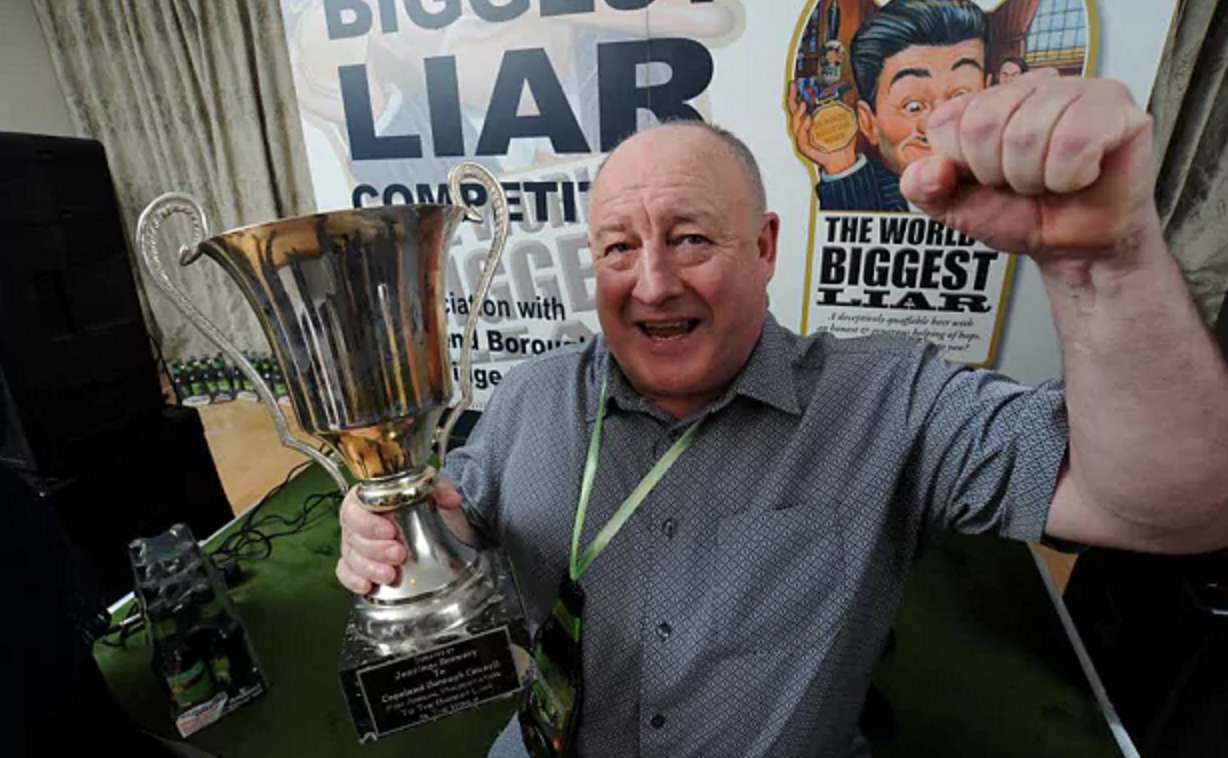 The World's Biggest Liar competition has been held every year since the 19th century. At Bridge Inn in Holmrook, England, entrants have five minutes to tell a panel of judges their most convincing tale. This year, George Kemp from Maryport, Cumbria won yet again for his whopper of a lie, despite struggling with a chest infection.
"It was a tale about building a small submarine out of my dad's old bubble car," Kemp said. "We took the bubble car on a trip to the Isle of Man and we bumped into several famous people in a Scottish submarine made out of shortbread tins. [Scottish politicians] Nicola Sturgeon and Alex Salmond sold some of these giant shortbread tin submarines to the United States of America."
How it ended? With Kemp and President-elect Donald Trump watching "Shellfish Presley," an Elvis tribute act.
Other first-place fibbers in the past, but not any politicians or lawyers because they're "too well versed to apply," have told lies about everything from fracking for jam to eating peanut butter and mayonnaise sandwiches with Prince Charles.