There seems to be a record for almost anything these days, whether it's the length of an straws you can fit in your mouth. And now, Guinness World Records officials have a new name to add their books. Meet Sudarsan Pattnaik, an Indian sand artist who just built the world's tallest sand castle.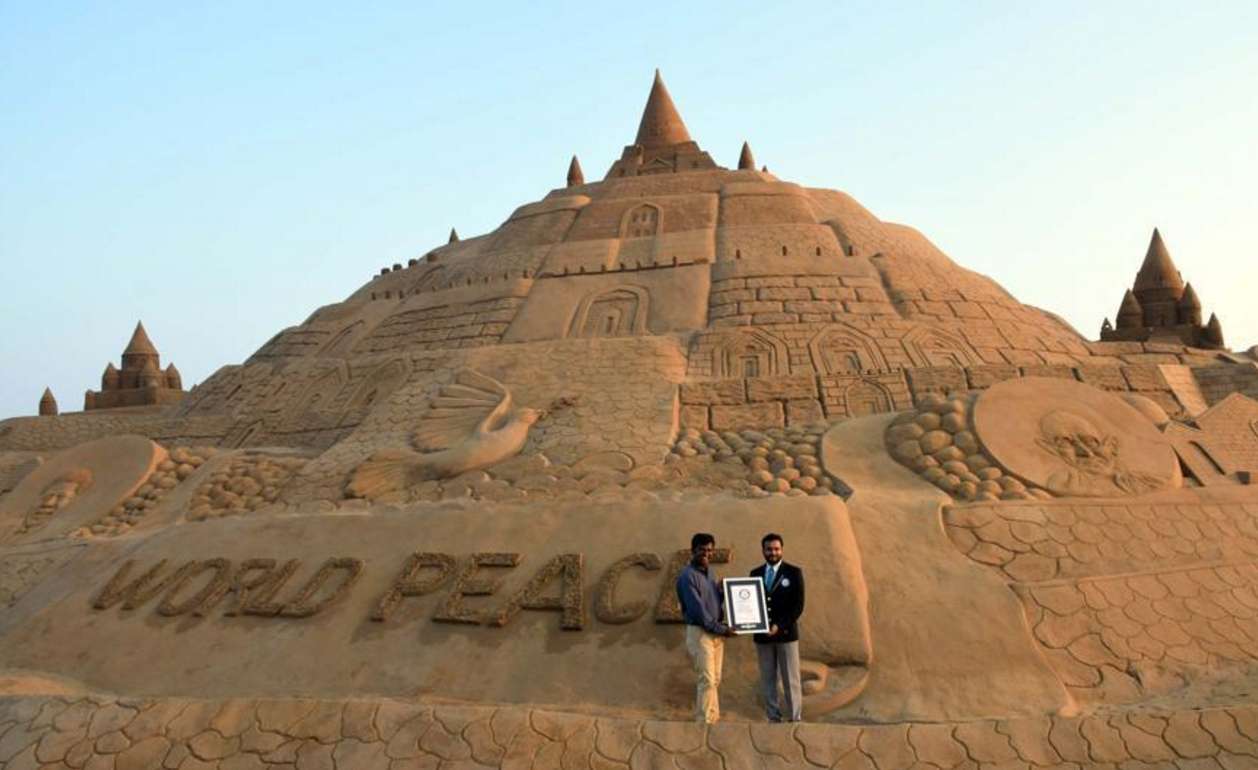 Pattnaik isn't just the typical beach-goer who brings along a shovel and pail for some fun in the sand. In fact, he runs an entire school dedicated to the fine art of sand. So to help him with the incredible feat of building the world's tallest sand castle, he recruited 45 of his students to assist him in the four-day-long project.
The castle stands at a staggering 48 feet and 8 inches tall, beating out the previous record in which a sand structure built in Miami in 2015 stood at 45 feet and 10 inches tall. For that structure to be completed, it took 19 people two weeks to make the record!
And for an added special touch, Pattnaik's stunning castle of sand also has the phrase "World Peace" inscribed into it and features Mahatma Gandhi, Nelson Mandela, and Buddha.