It's like a dream come true. Thousands are flocking to Italy's Lake Iseo to walk on water across a two-mile-long stretch of vibrantly colored fabric.
"The Floating Piers" are the latest art installation by Bulgarian-born artist Christo, who hasn't produced a major public work of art since 2005 when he and his wife, Jeanne-Claude, collaborated on "The Gates" project that charted through New York City's Central Park.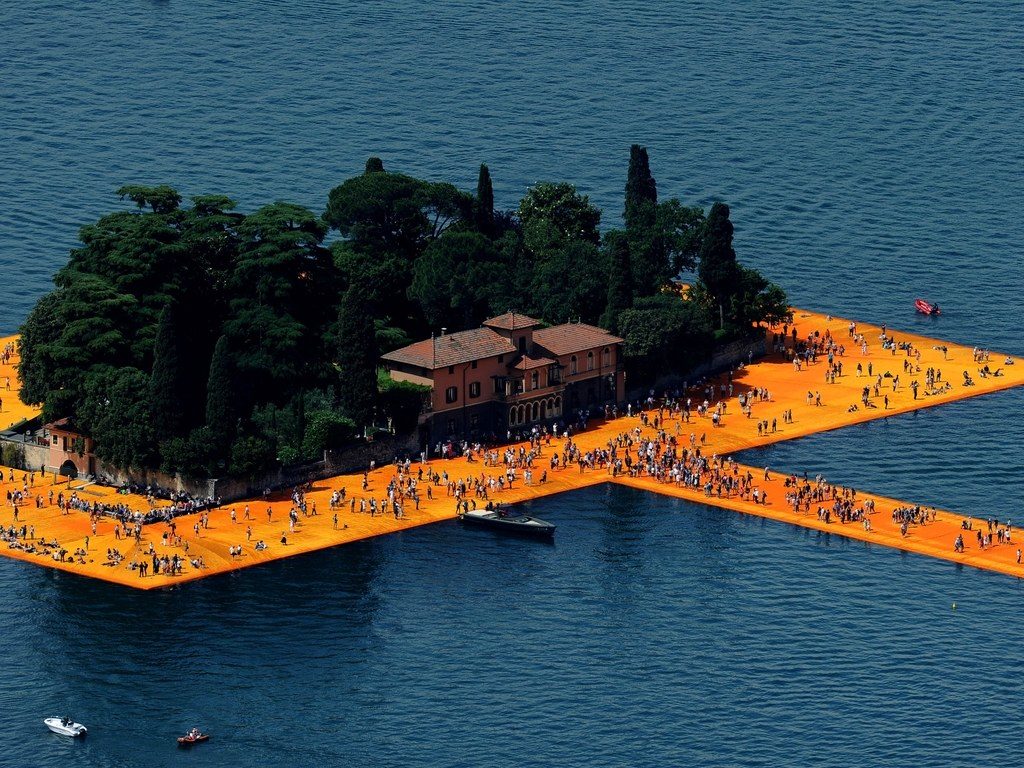 Made by attaching 220,000 high-density polyethylene cubes anchored by divers, the walkable artwork rests on the water's surface from the mainland town of Sulzano to the islands of Monte Isola and San Paolo. The 52-foot-wide, 14-inch-high fabric makes the experience one-of-a-kind, as visitors are able to actually feel the movement of the water under their feet. Christo, now 81, explained it's like walking on a water bed. And just in case anyone has a little too much fun or falls into the water, lifeguards in boats are posted around the perimeters for safety.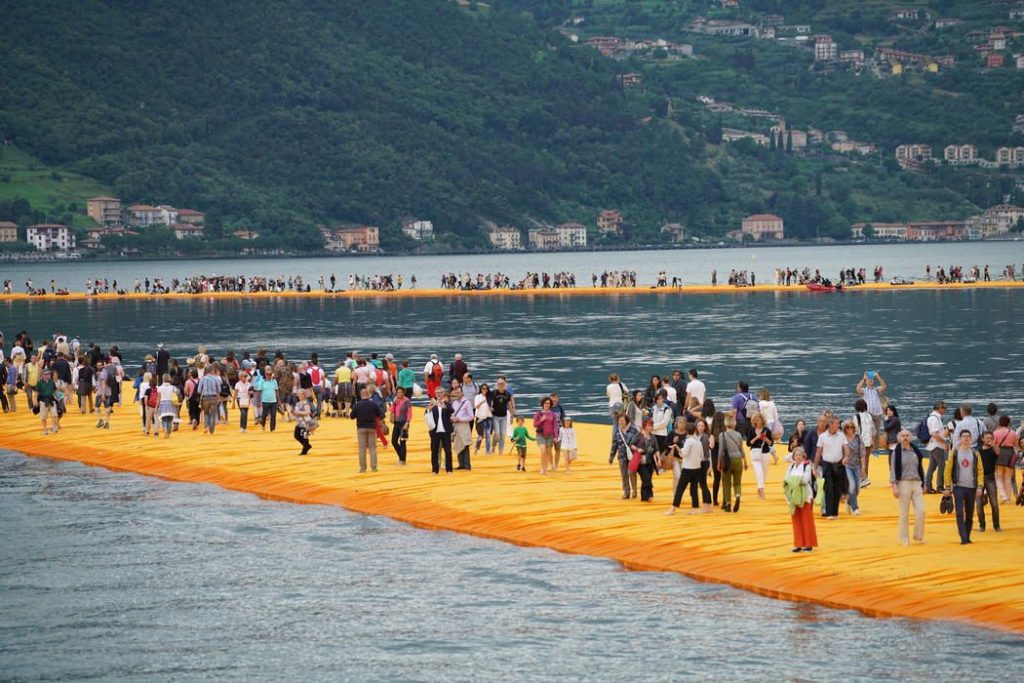 Christo and Jeanne-Claude, who died in 2009 from brain aneurysm complications, first came up with the idea for the project back in 1970. Christo picked the location in 2014.
For the best experience, Christo said visitors should walk barefoot. And really, who wouldn't want to?